Chiropodists and Podiatry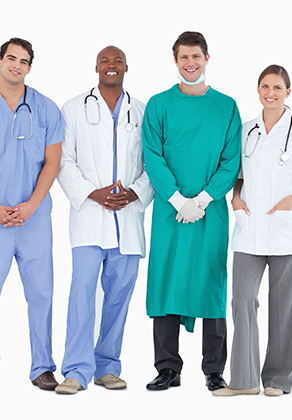 Chiropody and Podiatrists
At Solid Staffing we our provide candidates with access to a wide range of podiatry and chiropody vacancies in England and Wales.
We can help you to mobilise your career regardless of whether you'd like to a permanent or temporary position with greater benefits, want to move to a new area, or have simply come to the end of a contract.
A Better Service From Solid Staffing
We have worked extensively in healthcare recruitment and many of our candidates tell us they have found some agencies hard to deal with. You can rest assured that we won't send you irrelevant job offers and information. We know how irritating a completely a poor or even automated service can be, it is our job to filter out completely unsuitable vacancies, not yours!
Solid Staffing listen carefully to what you want as well as potential employers. We won't notify candidates of any role which we think will disappoint them or their client. You don't need to worry about unpleasant surprises, our human selection process means that you will will be offered a personalised selection of opportunities. Our efficient service utilises technology where it works, not to cut corners on the service we offer and that shows in our results.

Click here to download our application form
Click here to apply online with our CV upload system
Alternatively, contact us online here or call us on 0121 373 4331.
Chiropody and Podiatrist Recruitment by Solid Staffing
We listen carefully to your requirements before we start searching for the right candidate. Whether you are recruiting for an NHS or private medical clinic, you can be sure that any candidates we propose have been properly assessed and meet the needs which you have told us about.
We provide the kind of expert and transparent service that you'd expect from one a premier recruitment agency with inside experience of the medical industry.
Please use our booking form below
Click here to use our online booking form
Alternatively contact us online here or call us on 0121 373 4331.