Live In Carers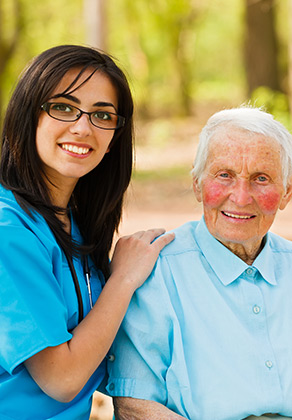 Live In Carers
Sourcing some of the best opportunities for live in carers in the UK, Solid Staffing offer a premier recruiting service.  We provide high quality, subsidised training on all mandatory courses for carers.  Reliable, weekly salaries are paid directly into your account.  Travel expenses are covered where applicable.  Paid annual leave is also available.
You can register online with a CV upload, download our form or contact us online for more information:

Click here to download our application form
Click here to apply online with our CV upload system
Alternatively, contact us online here or call us on 0121 373 4331.
Recruiting Live In Carers with Solid Staffing
Before we start searching for the right candidates for your team, we listen carefully to your requirements. Whether you are recruiting for an NHS or private medical service, you can be sure that our candidate proposals have been 'hand selected' and will meet the requirements you have set out with us.
As a live-in care agency our focus is centred on helping you to consistently deliver the highest standards of service to your clients.  We do this through the reliable provision of carers who aim to achieve the highest standards of care.
Please use our booking form below
Click here to use our online booking form
Alternatively contact us online here or call us on 0121 373 4331.