Occupational Therapists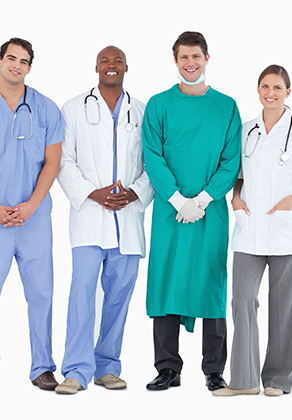 Occupational Therapists
Solid Staffing are dedicated to finding you the right vacancy. We know that taking a step up in your career means finding a position that balances your personal needs with building a relationship with the right employer, in the ideal location.
We can source roles in a diverse range of UK locations and with a range of different employers.  If you are relocating and looking for a permanent or temporary position, then geographical location may be the most important factor for you.  We take all your preferences into consideration before recommending a role that we feel will bring you satisfying employment and the work-life balance you want.
Our personalised service has brought us referral candidates, clients and a reputation for high-quality healthcare recruitment.  We don't depend on computers to choose roles for you, or waste your time with a glut of vacancies that don't closely relate to your ideal position.
You can register online with a CV upload, download our form or contact us online for more information:

Click here to download our application form
Click here to apply online with our CV upload system
Alternatively, contact us online here or call us on 0121 373 4331.
Recruit Occupational Therapists with Solid Staffing
We assess your requirements efficiently and carefully before searching our candidate-base for the right person for your team.
If you are in an NHS team or work with a private service provider, you will find our bespoke candidate searches bring you proposals that suit both the role and your way of working.
Our premier levels of service mean that our recruitment experts will efficiently provide you with the calibre of candidate you need. Our focus is on helping you gain a real asset to your team whom your existing occupational health therapists will enjoy working alongside.
Please use our booking form below
Click here to use our online booking form
Alternatively contact us online here or call us on 0121 373 4331.