Physiotherapists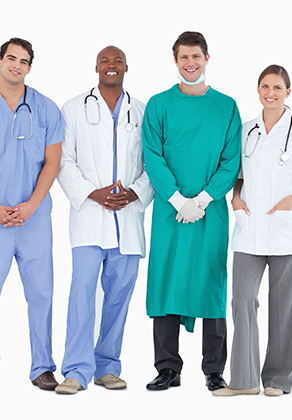 Physiotherapists
Whether you feel like changing where you work or taking the next step in your physiotherapy career, Solid Staffing will source a rewarding role for you.
With our transparent and professional service, medical workers across the UK are finding us the better way to find medical work in the UK. For a permanent or temporary role that fits in better with your life, trust Solid Staffing to find you the right positions.
You can register online with a CV upload, download our form or contact us online for more information:

Click here to download our application form
Click here to apply online with our CV upload system
Alternatively, contact us online here or call us on 0121 373 4331.
Recruitment of physiotherapists in the UK by Solid Staffing
Taking the time to discover your exact requirements means that when we present you with candidate proposals, you can be sure that they represent a short-list of the best physiotherapists for your vacancies. Our fair, frustration-free service offers you peace-of-mind while saving you time and money.
Complete our booking form or contact us using the details below
Click here to use our online booking form
Alternatively contact us online here or call us on 0121 373 4331.